Website Design, Development and Support
Your business needs a proper website
Better marketing results
Engaged Customers
Increased Profitability
Discover the Power of a Proper Website in 2024
In a time where digital presence is paramount, your website design stands as the public-facing ambassador of your business – otherwise, what's it doing for you?
At Stenson Wolf, we help our clients deliver a 'Proper Website' – a bespoke, tailor-made solution specifically for forward-thinking and ambitious businesses in Northern Ireland.
A Proper Website is perfect for any business looking to gear up to make an increased impact in their market. We're here to ensure your business is not just present online but powerful, persuasive, and purpose-driven.
Stenson Wolf: The Home of 'Proper Websites'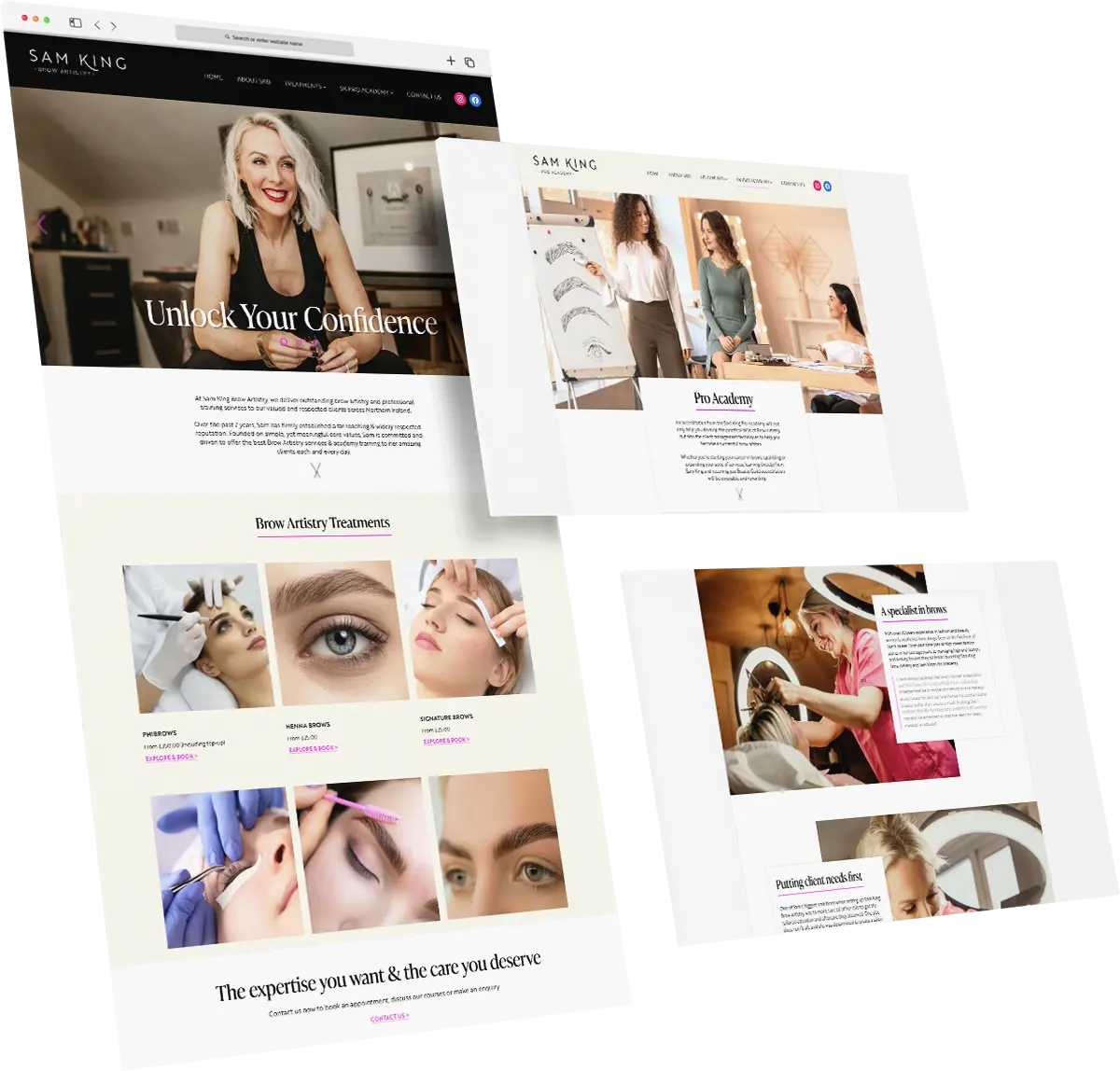 Why Choose a Proper Website?
A 'Proper Website' by Stenson Wolf is a strategic business asset, designed to do more than just occupy space on the internet.
It does 3 important jobs:
Brand Elevating: Elevates your brand, setting you apart in a crowded market.
Audience Engaging: Engages your audience with compelling content and intuitive design.
Market Position Enhancing: Enhances your market position, ensuring your business is seen and remembered.
We understand that in the bustling small business sector of Northern Ireland, standing out is essential.
That's why we focus on creating websites that don't just exist; they perform, they persuade, and they propel your business forward.
Quickly benefit from website content, produced by our team of brand, web and marketing specialists.
One of the main reasons a website will fail is because businesses get stuck at the content and copy stage. Most businesses don't have the experience of producing content specifically for marketing purposes, so websites get crammed with long-form copy and stock photos that they 'hope' will convert someone. Sound familiar?
A proper website must look and sound right, so working with Sam and Nikki on your copy will remove the fear factor for you by producing brand-led content that clarifies who you are and why your business matters.
We will write it
We will design it
We will build it
We will help you promote it
---
---
Proper website design works for your business
One of our satisfied clients has seen an increase of over 800% in website traffic and a 300% boost in sales in the first 3 months post launch after partnering with us.
Pamela's new website is the hub of her joined-up sales and marketing activity. To learn more about why joined up marketing is the smart choice, click here
I couldn't recommend Stenson Wolf highly enough. Put your trust in them. You will not be disappointed.

The work they have done has given us a system with all the bespoke functionality I wanted. It has reduced administration time, enhanced our brand and increased our revenue. It continually delivers sales and provides a great booking experience for our customers!

The team are brilliant and they're at the end of the phone if there's something I am not sure about. They adopt a holistic approach to your business, focussing on what you want and how best to deliver it.

Pamela Houston, Owner Cranfield Alpacas
…Your Marketing
Which should drive people to…
…A Proper Website
That makes it easier for your business to win…
…New Customers
Who will help to promote and strengthen your business.
Joined-up brand, web and marketing by Stenson Wolf
Ready to make 2024 the best year for your business…