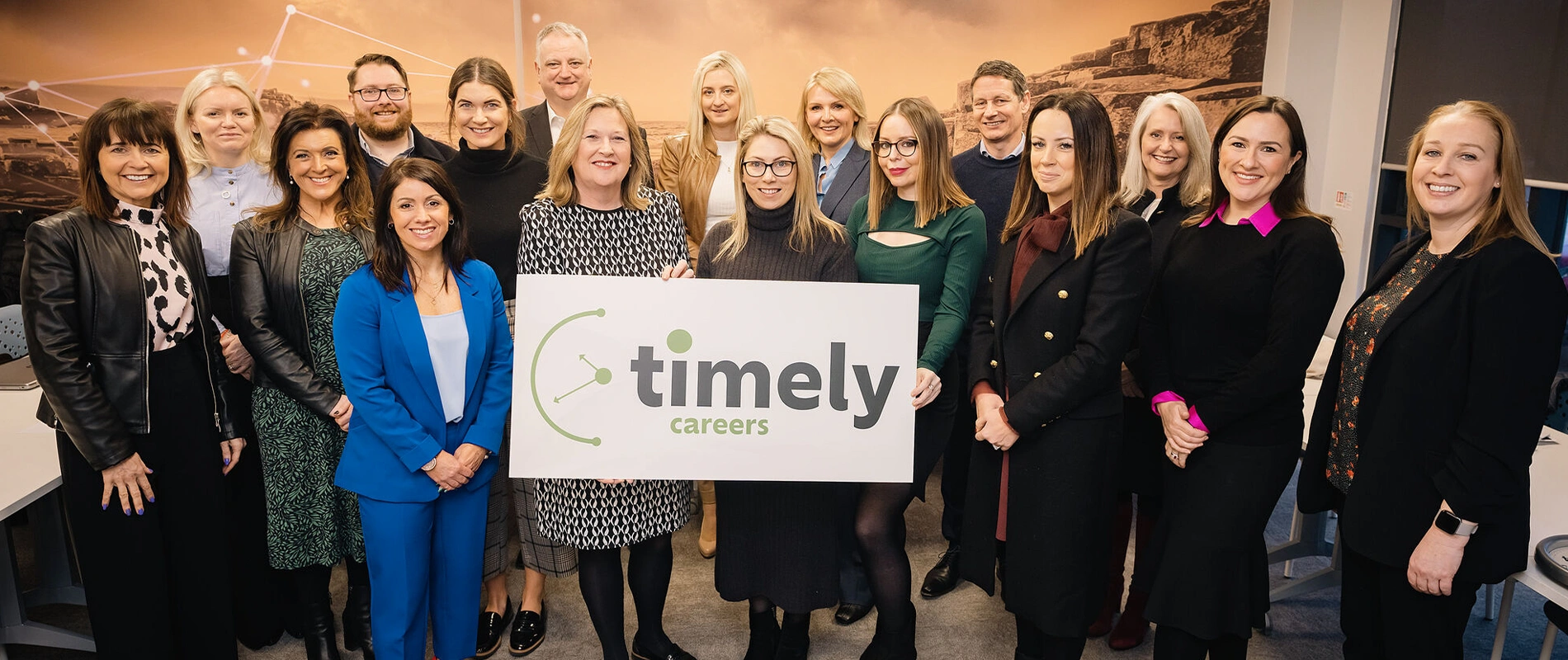 Services
Brand strategy & design
Brand positioning
Brand voice & messaging
Brand launch
Marketing strategy & collateral
Digital advertising
Building a joined up brand, web & marketing engine
Timely Careers is the second social enterprise launched by The Women In Business Group. With a mission to help those who wish to return to work after a career break, Timely engaged Stenson Wolf due to our previous success with Diversity Mark. Our goal was to prepare Timely for launch, creating a joined up brand, web and marketing engine that their internal marketing team could use to drive engagement, awareness and excitement for the new platform.
Women wishing to return to work after an absence often find themselves facing numerous unspoken challenges that make an already difficult task harder still. Timely breaks down these barriers and empowers women, helping them step back into work with confidence.
Email marketing and digital advertising on LinkedIn, Facebook and Instagram played a big part in the initial launch campaign, driving traffic and signups, whilst raising general awareness over a focussed 6 week period.
More traditional marketing, including billboards and trade magazine adverts were also used to give a visibility and presence across Belfast, maximising exposure and driving interest.
A launch event was held to unveil Timely Careers in 2023 at the Fibrus head office in Belfast, where founding partners from Deloitte, All State, Danske bank and others were all in attendance.
…Your Marketing
Which should drive people to…
…A Proper Website
That makes it easier for your business to win…
…New Customers
Who will help to promote and strengthen your business.
Joined-up brand, web and marketing by Stenson Wolf
Ready to make 2024 the best year for your business…